Prof. Dr. Philip Polstra from Bloomsburg University Pennsylvania United States of America gave online lectures on topics "Using Bash scripting to do forensics".
Organized by iCan in cooperation with Professors and experts of the field Atdhe Buja Ph.D (c) and Prof. Dr. Philip Polstra, the second lecture of the series of it continued with Prof. Dr. Philip Polstra.  Taking place dates are 19, 22, 26 November and 3, 10, 17 December 2022, at iCan in Gostivar, North Macedonia.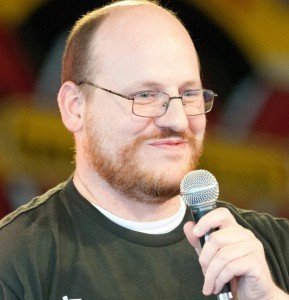 Topics of the week II lecture were the following:
– Using Bash scripting to do forensics.
The demonstration on the topic of week II for the audience was: Linux scripting.
ICT Academy with its CERT team are engaged providing services on critical IT businesses focusing on critical information infrastructure and protection (CIIP), and research and education network. ICT Academy continues research consulting, education – transferring knowledge and the creation of innovations, on providing new methods and approach to work, strategies, and policies and technology which are affecting the world today and in the future. With an international and multicultural team and partners, ICT Academy is supporting clients and partners in various locations and time zones with its LMS Learning Management System which is a digital knowledge library for Cyber Security.