We are individual initiative of the group of professionals with best solutions of Cybersecurity, education, quality, innovation & tech. Design Thinking, Modern mindset – drive to new tech, Think like a hacker, Collaboration, Learn by sharing, Innovate, Reliable & organization culture, Secure development lifecycle (SDL), Reward and recognize.
We create innovation, solutions on various major field Security, Cyber Security, IT Consulting.
WANT TO KNOW MORE ABOUT OUR COMPANY? CURIOUS WHAT ELSE WE DO?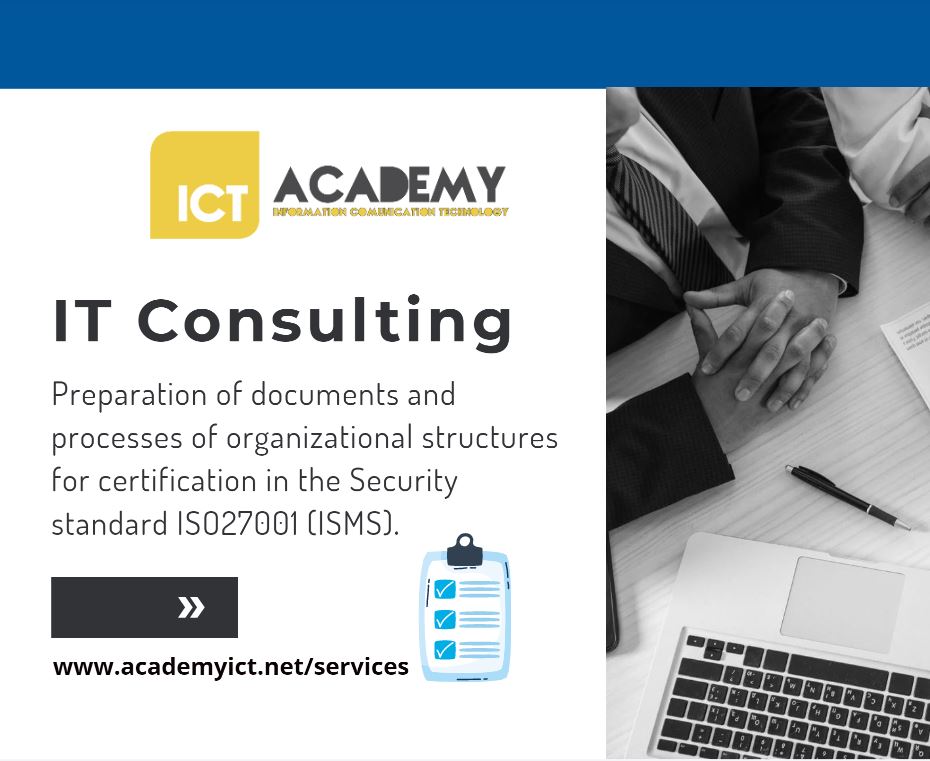 9 Days to Improve Your processes for certification on ISO27001 Go through By ATDHE BUJA ICT Academy is committed through professional expertise developed over the years and in the most developed countries in Asia and Europe, has begun to offer the Balkan market IT Consulting services like: Preparation of documents and processes of organizational structures […]
In this edition of the Cyber Security & Privacy Summer School organized by ICT Academy on August 30, 2020
ICT Academy gives opportunity to get the book of this decade about Smart Cities by Dr Jonathan Recheintal, order here .
View All Posts